The Greater Philadelphia Association Management Group LLC is an association management company (AMC) that specializes in managing non-profit membership trade associations and professional societies. We also provide back office support to small businesses. GPAMG is unique, in that, unlike other AMCs, we are small enough to customize our approach to the work of a particular client but still large enough to ensure that projects and work meet deadlines in a quality manner. We do not demand that you fit into our structure but rather we conform to yours. We specialize in working with volunteer-driven associations and we understand the importance of our role in implementing Board and Committee policy while still offering our advice on the issues.
So, whether you're looking for the all-inclusive management option or a viable solution that will allow you to shift responsibility for an individual service, project or ongoing initiative from an over committed volunteer to an experienced member of GPAMG staff, we have what it takes to insure your success!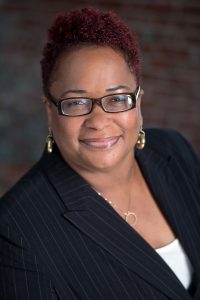 Sharon Y. Lewis-Gregg is the Founder & CEO of the Greater Philadelphia Association Management Group. Sharon is one of Philadelphia's preeminent association managers, providing leadership expertise in all facets of business and meeting management and support. Sharon built her reputation over 27 years, working with professional associations in fields as varied as engineering, finance, advertising, public relations, procurement and marketing organizations. She understands firsthand the unique challenges facing volunteer-driven associations. She is remarkably at ease in communicating and implementing strategic planning with association board, committee members and staff, having honed her craft with positions in human resources, administration and database marketing for organizations and associations. Lessons from these formative years enable her to focus on key areas for improvement and development in an organization in back-and front-end office applications. As Vice President at Boylan+Associates for a decade, Mrs. Lewis-Gregg worked with nine active Philadelphia-area trade associations, managing and growing their cumulative memberships to over 30,000, streamlining operations and creating innovative programs that enhanced their prestige in their respective communities. Many of her Boylan clients remain on GPAMG current roster as colleagues and professional allies.
Sharon holds a bachelors degree from Drexel University in Philadelphia. Sharon regularly speaks on topics of personal development to community-based training sites and professional networking groups. She is a member of the American Society of Association Executives; and the National Association of Professional Women. Sharon serves as the Treasurer and Finance Chair of the National Association of Women Business Owners (NAWBO) Greater Philadelphia Chapter. Collaborative Approach Partnership and collaboration are at the core of all we do. Each project is assessed at its inception in order to build the best team — taking into account both internal and external resources, and integrating them seamlessly.  The client will have a primary contact as well as other secondary contacts who work hand in hand with vendors and extended team members.  We each infuse our unique talent, experience and perspective for the best outcome, and use our relationships to provide access to cost-effective solutions for our clients.